Financial Options
Payment at time of services
We request that payment be made at the time you receive services in our office.
Payment Options
We realize that every person's financial situation is different. Therefore, we provide several payment options to our patients. For your convenience, we accept cash, personal checks and major credit cards (Visa, Master Card, Discover and American Express).
We are in the people business. If you have questions about the financial aspects of your treatment, have unusual circumstances, or wish to discuss our guidelines, please speak with our office manager.
Additional Options
Our practice offers Care Credit to qualified applicants.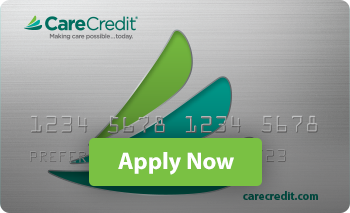 Insurance
If you have dental insurance we will gladly submit your claim on your behalf. However we cannot guarantee any estimated coverage, as the insurance policy is an agreement between you and your insurance carrier.
If your insurance company has not paid its portion of the charges within 30 days from the onset of treatment, you will recieve a statement from our office.
At our practice, we make every effort to provide you with the finest endodontic care and the most convenient financial options. To accomplish this, we work closely with you to maximize your insurance reimbursement for covered procedures.
If you have any problems or questions, please ask our staff. They are well informed and up-to-date on most insurance, and can be reached by phone at (678) 473-0205. Please bring your insurance information with you at the time of the consultation or treatment so that we can expedite the insurance process.
Click here to download our Financial Agreement and Dental Insurance Form.